Easter Opening Party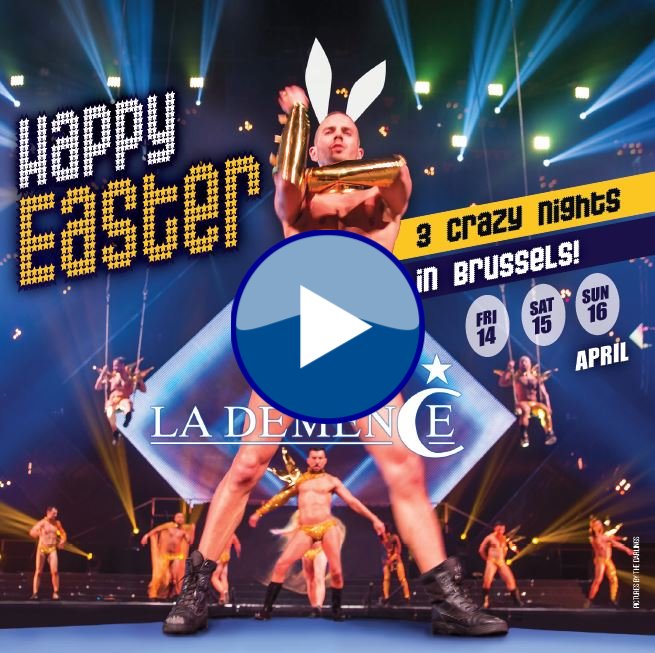 FRIDAY 14 APRIL at 22:00
Fuse Club, Rue Blaesstraat 208, Brussels
Level 1
Andrei Stan (RO)
Sebastien Triumph (FR)
Pagano (UK)
Fabio White (UK)
Jon Doe (DE)
Level 2
Breizbear (BE)
Dikky Vendetta (NL)
Elias (ES)
Steven Redant (ES)
Level 3
Bernard Gavilan (BE)
Kenne Perry (BE)
TICKETS
Friday + Saturday + Sunday  € 90
Friday + Saturday € 70
Saturday + Sunday € 70
Saturday € 50
Discounts for younger than 26 years
No single tickets for Fuse club are available on Friday and Sunday: Fuse has a limited capacity,
so priority is given to persons who want to combine Fuse with the Main Party at Palais 12 on Saturday.
Single tickets for Fuse are available every month except during the 2 party weekends.
There is no guest list during the Easter weekend.