Pride Party Weekend: Opening Party at Fuse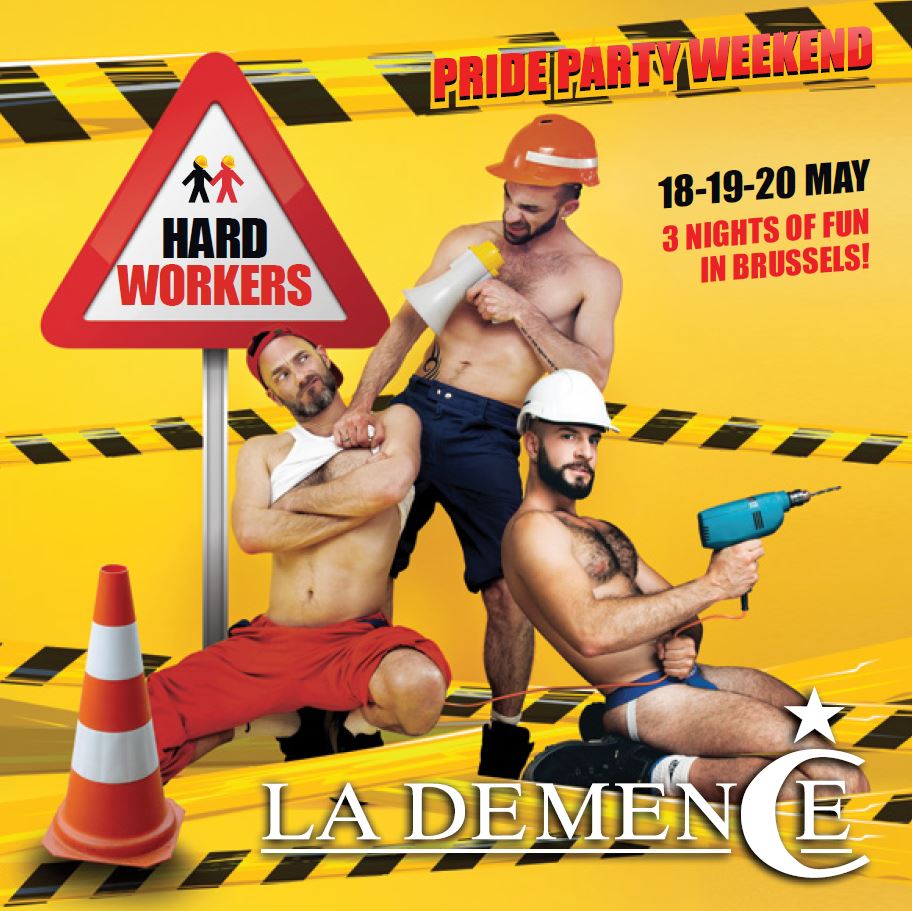 FRIDAY 18 MAY: Opening Party at Fuse club (22h – end)
DJs
Level 1:
Andrei Stan (RO)
Sebastien Triumph (FR)
Steven Redant (ES)
Pagano (UK)
Ben Manson (FR)
Level 2:
Breizbear (BE)
Dikky Vendetta (NL)
Elias (ES)
Chris Bekker (DE)
Level 3:
Bernard Gavilan (BE)
Kenne Perry (BE)
VJ AlexEtJeremy (NL)
Shows by Jean-Marie Desreux (FR)
PRESALES
Saturday € 50 (Main Party at Palais 12)
Friday + Saturday € 70
Saturday + Sunday € 70
Friday + Saturday + Sunday € 90
Discounts for younger than 26 years
No single tickets for Fuse club:
Fuse has a limited capacity, and priority is given to persons who want to combine Fuse club with the Main Party at Palais 12 on Saturday.
There is no guest list during the Pride weekend.
DARKROOMS
There will be darkrooms, free condoms and lube at all parties
600 m2 playground at Main Party
Have fun, play safe !
HOTELS
Our 10 partner hotels offer you special rates from €61 and a LATE CHECKOUT at 16h00