Easter Party Weekend: BACK TO PALAIS 12 for a legendary Main Party!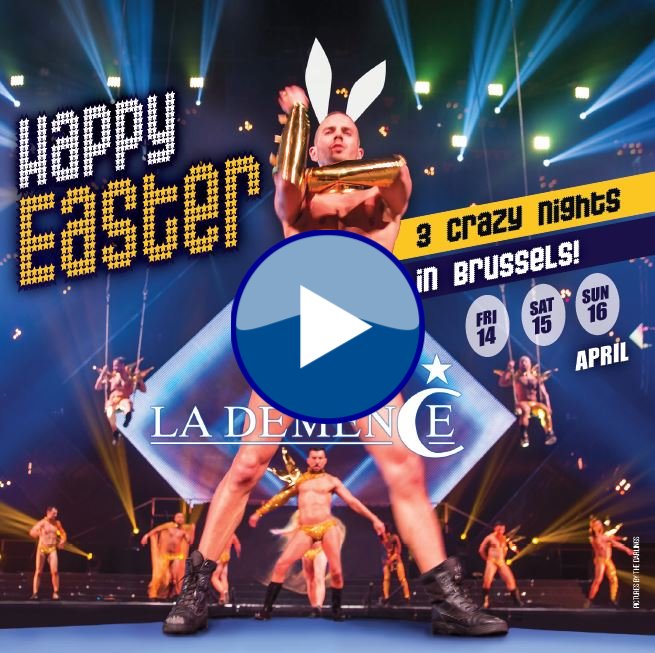 Friday 14 April : Opening Party at Fuse club (22h – end)
Saturday 15 April : Main Party at Palais 12 (21h – 8h)
Sunday 16 April : Closing Party at Fuse Club (22h – end)
17 Djs
Pagano (UK)
Steven Redant (ES)
Chris Bekker (DE)
Phil Romano (IT)
Sebastien Triumph (FR)
John Dixon (FR)
Oliver M (DE)
Fabio White (UK)
Jon Doe (DE)
Dikky Vendetta (NL)
Elias (ES)
D'Alessandro (IT)
Andrei Stan (RO)
Kenne Perry (BE
Bernard Gavilan (BE)
Jo (BE)
Breizbear (BE)
VJs  AlexetJeremy  (NL)MAIN PARTY at PALAIS 12

MAIN PARTY at PALAIS 12
Saturday 15 April (21:00 – 08:00)
Last time attended by 6.500 boys and men from 78 nationalities
Expect the most amazing shows with 65 dancers and acrobats
Spectacular venue situated underneath the Atomium
Lockers – 600 m2 playroom – food corners
Avenue de Miramarlaan, Brussels
PRESALES
Friday + Saturday + Sunday  € 90
Friday + Saturday € 70
Saturday + Sunday € 70
Saturday € 50
Discounts for younger than 26 years
No single tickets for Fuse club are available on Friday and Sunday: Fuse has a limited capacity,
so priority is given to persons who want to combine Fuse with the Main Party at Palais 12 on Saturday.
Single tickets for Fuse are available every month except during the 2 party weekends.
There is no guest list during the Easter weekend.
FLIGHTS
Brussels Airlines is offering you 10% discount for flights to Brussels from over 40 European destinations, Moscow and Tel Aviv (not valid for business and check&go classes)
Book on www.brusselsairlines.com and enter this promotion code: DEM 2017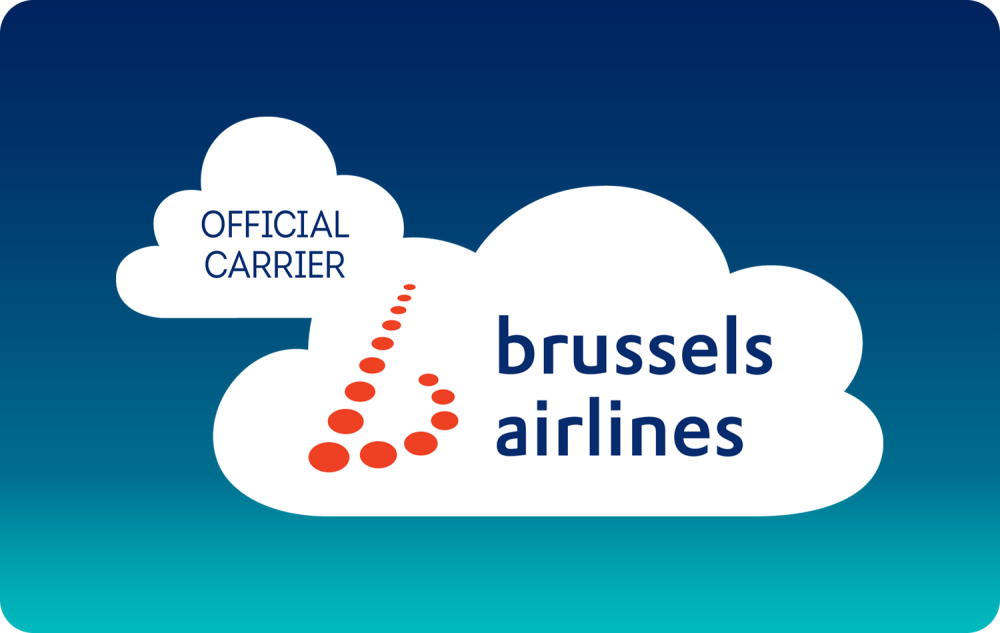 HOTELS
Our 4 partner hotels offer you special rates from 57 € and a LATE CHECKOUT at 16h00 !