32nd Anniversary: Opening Night at Fuse Club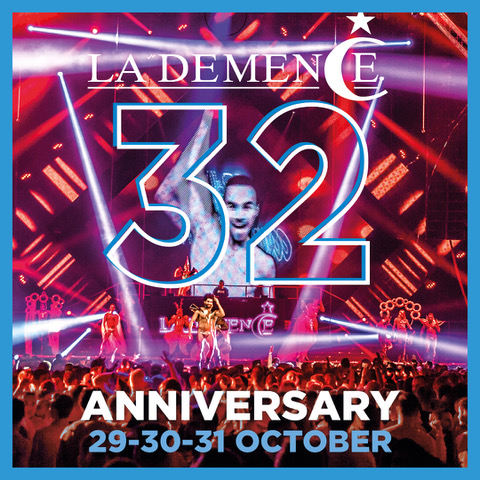 SOLD OUT!
Doors open at 22h00 – Arrive early and avoid queues
DJs
Level 1:
22h00 – 01h00 : Andrei Stan (RO)
01h00 – 03h30 : Sebastien Triumph (FR)
03h30 – 06h30 : Paul Heron (UK)
06h30 – 10h00: Jon Doe (DE)
Level 2:
23h00 – 01h30: Skippo (DE)
01h30 – 04h30: Dikky Vendetta (NL)
04h30 – 08h30: Elias (ES)
08h30 – 12h00: Steven Redant (ES)
Level 3:
23h00 – 04h00: Bernard Gavilan (BE)
04h00 – 10h00: Kenne Perry (BE)
VJ AlexEtJeremy (NL)
Shows by Jean-Marie Desreux (FR)
Fuse club – Rue Blaesstraat 208 – Brussels – Belgium
BRACELETS
Check here how you can exchange your Combi Ticket for a bracelet before you go to the parties.
COVID-19 INFO
Check here to know what you need to access to the parties.
No mask – no social distancing required!
DARKROOMS
There will be darkrooms, free condoms and lube at all parties
Have fun, play safe !
HOTELS
Our 10 partner hotels offer you special rates and a LATE CHECKOUT at 16h00
Only when booked through https://www.lademence.com/hotel/
PARKING
€ 3 per 24h
valid from Friday at 20:00 till Tuesday at 07:00 am,
with FREE SHUTTLE service (5 min.)
between the parking and the entrance of Fuse club
Parking Porte de Hal
Boulevard de Waterloo 103 – Waterloolaan 103 – 1000 Brussels
map and more info