Andrei Stan (RO)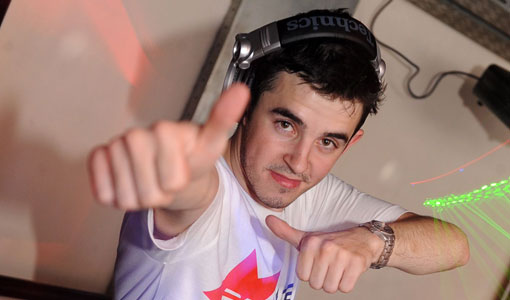 (Romania)
Andrei Stan, was born in Romania on March 2nd 1988, and since 2006 living in Belgium, Brussels.
He combines glamour, elegance and sophistication on the decks with his house – progressive – tribal – tech music: You Can Not Fail To Be Seduced By His Sounds!
Andrei's incredible club sets are characterized by his immense personality shining through, stunning all the way and moving on stage.
He is the people's DJ and he delivers a shining, techy, grinding groove, for long loud nights on packed dance-floors. It's all about cramped clubs, screaming, chanting clubbers and never wanting to go home.
It all started with his residency in Brussels, playing most of the weekends in Box Club, one of the best gay clubs in Brussels and Belgium.
He soon started playing as a guest for Belgian clubs like: La Rocca, B-Club, D-Club, Pulse Factory, Le You, Louise Gallery, and many others.
But his biggest dream became true in 2009, joining the Dj team of La Demence, the most amazing party in Europe.
After this moment he started playing often in countries like UK, Swiss, France, Germany, Italy, Hungary, Poland, Spain, and even having some amazing DJ tours in Mexico.