Ben Manson (FR)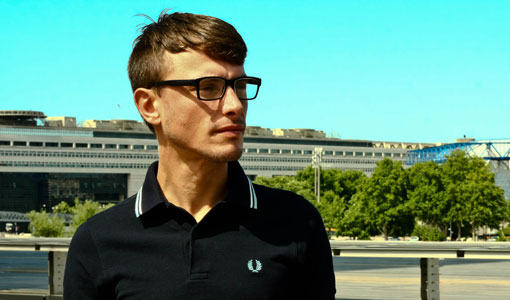 (Paris, France)
Ben Manson has become synonymous with the Parisian electronic gay scene.
He started his career in 2000 at Enjoy!!!, an after party in a gay sauna. In 2002 he joins the Queen Club, Cab (GTD) & Mix Club resident team where he has djed with many notable international Djs. During that period, Ben Manson became a part of Walkgroup (djs & events agency).
In 2008 he became the only resident of Scream, the biggest French gay party. 2008 was also his debut in studio in duet with Teo Moss: their first track ''From Hell To Paradise'' was dropped in 2008 on Sunset Records (a division of Factomania the Wally Lopez's label).
For years now, Ben has taken the world from Barcelona, Rio or Sao Paulo to Brussels, Cologne, Zurich, Montreal, London,… He has featured in clubs and events like Souvenir, Gorgeous I Am, Space Ibiza, We Party, Pacha, Supermartxé, Circuit Festival, EuroPride, Dance4life,…..
When in 2009 Ben joined the dream team of La Demence, he imposed his style and a new fresh sounds for the closing session of the party on the 2nd floor.
In 2010 he also joined the team of Green Komm (Cologne) and Salvation (World Tour)
His sessions are a melting pot of electronic sounds with tribal, progressive, tech-house,…
www.djbenmanson.com