Fabio White (UK)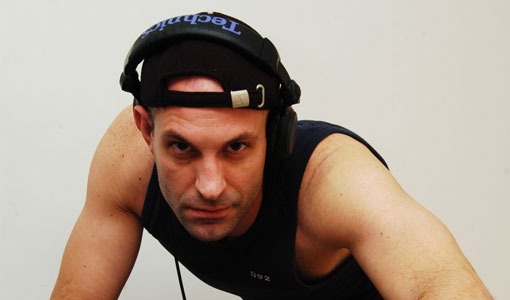 (Rome, Italy)
Fabio White started his DJ career in 1991 at Radio Kiss Kiss Network, Italy's national dance station. In London, two years later, he was signed by Spectrum Radio and played at top venues such as a HEAVEN, The Fridge, The End, Club Colosseum (BEYOND) and FIRE. His former DJ residencies include some big London club brands like CocoLatte, Crash and Action.
Thanks to his first music production "Oh You" (nr. 2 in the UK Trax Dance Chart) Fabio become a popular international name at Europe's biggest clubs and events such as LOVE BALL / CIRCUIT FESTIVAL Barcelona, Queen/RedLight Paris, KITKAT Club Berlin, Canal Parade Amsterdam (Google/YouTube boat), CSD Colour /SEXY party in Cologne, MUCCASSASSINA (Qube) Rome, White Party & Black Party Zurich, CK Club Frankfurt and Royal Cool Madrid, just to mention few.
In 2005 he was one of the official DJ's of Life Ball in Vienna, the biggest AIDS charity event in the world.
Fabio travels around the globe and can be proud to be so far the only DJ who plays regularly in both main rooms of the most famous international parties of LA DEMENCE Brussels and RAPIDO Amsterdam where he is officially resident DJ.
Recently added to his international portfolio the massive 25 Years Anniversary of THE WHITE PARTY in Miami, HUSTLABALL Berlin, London Global Dance Festival, Madrid Pride / Euro Pride and the Official Opening Party of the Gay Games Cologne 2010 at the LANXESS ARENA.
Back in beautiful Rome, his hometown, he is now resident of the biggest Italian Saturday night event GORGEOUS I AM at Alpheus club and Gay Village.
Today Fabio is recognized for his eclectic and uplifting style in house music. From a clear electronic influence to a more defined progressive sound, Fabio's passion always explores a blend of sophisticated melodies, creating a journey of powerful energy in all his performances.
www.fabiowhite.com