Oliver M (DE)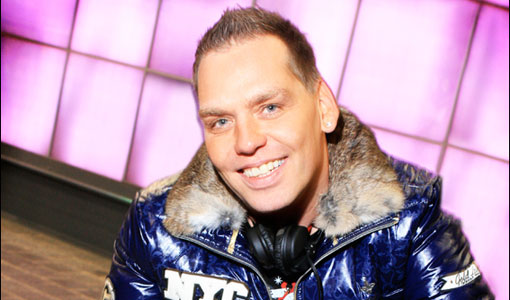 (London, UK)
He took his first steps into the DJ world back in 1987, in Hamburg (Germany), when he had to unexpectedly fill in for a DJ friend, the now famous Boris Dlugosh.
Shortly after, whilst playing his first set to an ecstatic crowd at the über trendy FRONT club, the owner of the club asked him to take up a residence there. 4 years later he moved from Hamburg to Berlin, where he was introduced to the Techno scene that was gaining popularity in this reunited city, and played gigs in clubs such as POOL, E-WERK, and the BASEMENT, and at events such as LOVEPARADE.
After 5 year residences in Amsterdam, Berlin, Hamburg and Zurich he decided to move to Spain, where his music style rapidly changed from techno-trance into BALEARIC-STYLE CHUNKY TECH HOUSE but with a funky twist.
Oliver has been a resident or guest at clubs across Europe, including Space Ibiza , El Divino, Amnesia and Privilege in Ibiza, Matinee Group in Barcelona, Cirque de bella Artes, Space of Sound and Trip Family in Madrid, True Colour in Bern, Storm, Mezzo and Roxy in Amsterdam , Propaganda Moskow, Muccasassina and Gorgeous I Am in Rome, The Block in Padova, Matrix in Berlin and more.
He plays around the world in such diverse cities as Rio de Janeiro, Tel Aviv, Miami, and New York.
He plays as a resident Dj for Salvation London and worldwide, Brussels massive Circuit party la Demence, GreenKomm afterhours in Cologne , the Welcome Party Group in Spain  and London's leading gay venues FIRE and AREA …….
On top of his work as a world Class Dj with bookings around the world he launched succsessfully MATINEE LONDON and his own brands BPM, REVOLVER and Matador.
All of his clubs attract a massive crowd off around 1500 to 2500 every month and has been voted the capital best clubs in London from several high profile magazines.
www.djoliverm.com