Pagano (UK)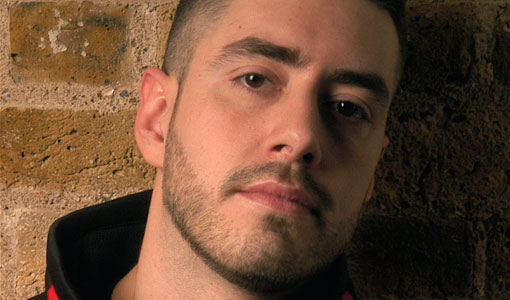 (London, UK)
Originally from Italy but now a proud Londoner, Pagano divides himself between his many jobs as a Music Producer, Record label boss, Remixer, but most of all, a successful DJ at some of Europe's most iconic events and clubs.
His flawless mixing skills, and instinctual ability to know exactly what is emerging on the musical radar, has established Pagano as one of the driving forces behind the London & European club scene. His passion for electronic music is as close to an obsession as it can get, his ability to connect with the crowd is unmatched because Pagano's main aim is to share the music he likes with like-minded people.
Pagano's DJ career starts in Italy during the 90s, when he patiently cut his teeth by playing all sorts of clubs and events. A former resident DJ on Saturdays at Heaven and Sundays at Fabric, two of London's most famous clubs, Pagano is currently one of the resident for the legendary 'TRADE' now at MINISTRY OF SOUND in London and of the renowned Amsterdam event 'RAPIDO', where his 7 hours DJ sets at the official After Party are now notorious. In the UK Pagano plays regularly also for Matinée London, SuperMartXé, Megawoof and has played on a regular basis for events at Turnmills, EGG, Area, Fire, Crash, The Fridge, Scala, to name a few, and for high profile brands like DTPM, Abstract, Party Proactive, Extreme Euphoria, Godskitchen Global Gathering and many others. Internationally Pagano has toured extensively playing at a variety of clubs and events around the world including: ARQ (Sydney), Circuit Festival (Barcelona), Privilege (Ibiza), Space (Ibiza), Torres De Avila (Barcelona), Row14 (Barcelona), Heaven Ibiza, La Demence (Brussels), Fresh (Amsterdam), Muccassassina (Rome), The Block (Padova), Planet Ios (Greece), Club Latex (Cairo).
In the USA Pagano has played a string of successful DJ gigs at major national clubs including Space (Miami), Industry (San Francisco), The Body Shop (Atlanta), Here Lounge (Los Angeles). January 2010 also sees Pagano's debut at one of North America most successful events: New York City's ALEGRIA.
Pagano's DJ sets are always packed with his exclusive bootlegs, original productions and remixes. As a producer Pagano has successfully completed a number of releases on many prestigious labels worldwide such as Stereo Productions, KULT Records US, Universal FR, MN2S, Hoxton Whores – Disco Darlings, BXR, Media Records, U.M.M, with his own name or under various alter egos. Pagano has remixed or collaborated with a myriad of artists and DJs including: De'lacy, Robin S, Kathy Brown, Stewart Who? , Peyton, Lisa Millet, Billie Ray Martin, Chus & Ceballos, Giangi Cappai, Made By Monkeys, Wayne G, Alan Thompson, Mario Piu', Joy Kitikonti, Mauro Picotto, Per QX, Andy Farley, BK, and the list goes on. Through the years Pagano's original productions and remixes have been supported, during their DJ sets and Radio Shows, by a variety of DJs including big names such as: Bob Sinclar, Chus & Ceballos, Abel, Tiesto, Paul Van Dyk, Marco V, Cevin Fisher, Danny Rampling, Quentin Harris, DJ Vibe, Ralphi Rosario, and others. Moreover during the last 2 years Pagano has achieved 3 Top Ten hits in the official 'UK CLUB Chart' and in the 'DMC Club Chart' and 1 Top 20 in the 'UK Cool Cuts'.
Pagano's very own project 'Marvellous', released on Chus & Ceballos label Stereo, has been included in the compilation 'After Dark vol.
2' on Roger Sanchez's label Stealth and has been charted by American icon Junior Vasquez in his top ten! Other Pagano's singles such as 'Back To The Future', 'Loca', 'Feelin Good' and Pagano's cover version of 'I Want Your Sex' under his 'Soho Boy' guise have been included in a myriad of compilations all over the world including Miami's WINTER PARTY Vol. 6, L.A.'s WHITE PARTY Spring Break 2007, Orlando's One Mighty Weekend Vol. 3, Barcelona's Circuit Festival Compilation 2009 and many others all over the world. Dopamine Transporters in Male Human Brain
Established in 2006 Pagano's record label is called Deviate Records. The company has been conceived to be an unrestricted platform to showcase the evolution of Pagano's sound, and the sound of the most talented of London's up and coming producers. The Deviate Records style is all about unique combinations between different musical genres. Its releases have gained praise in the pages of many international magazines including DJ Magazine, Mix Mag, Raveline, Attitude, M8 & One Week to Live.
www.djpagano.com